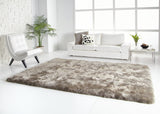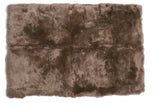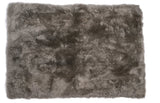 Description
Sheepskin area rugs introduce a contemporary finished look to the traditional sheepskin. The Design Rug brings a new level of comfort, design and durability. The luxury design rug is expertly matched and sewn by skilled craftspeople to the highest quality. The design softens modern tile or wood flooring and adds texture, color and style to all areas of the home.
The Design Rug is a specialty product and may not be available for immediate shipment. In the event this product is unavailable please call 1-888-528-7546 and we will make arrangements to expedite a factory direct home delivery within 45 to 60 days.
Dimensions
4ft x 6ft or 120cm x 180cm
5ft x 8ft or 170cm x 240cm
6.5ft x 9.5ft or 200cm x 300cm
8.2ft x 11.5ft or 250cm x 350cm

Free shipping via ground on this product.
---